Add 2 in cart, and buy 2 can get free shipping worldwide!!!
Using a 2-in-1 smart bracelet with Bluetooth 5.0 earbuds
you can track your body's workouts and enjoy the music
Trackbuds™ record information like your heart rate, step count, etc. and displays on your earbuds. Whether it is an iOS or Android device, you can easily check your stats anywhere and anytime. Perfectly arrange your sports plan.
Important Functions
✅ waterproof✅ health monitoring ✅anti-scratch ✅noise reduction✅ phone notification
🧐Earbuds Always Handy: Apart from collecting your vitals,  have two earbuds which can lighten up your mood or entertain you literally anytime, anywhere.
🧐Ergonomic Design and Built-in GPS: is brilliantly designed with smart built-in GPS. Wherever you are, ensure your safety by sending alerts to local authorities and get help if needed.
🧐Precise Sensors: Equipped with high-end sensors on the opposite side of the screen to sense your heart rate, blood pressure and transmit the information to your smartphone.
🧐Friendly Interface: has an easy-to-use touchscreen which is synced with your smartphone. The application provides a friendly interface and occupies negligible space in your smartphone.
🧐Display and Innovative Charging: The screen automatically adjusts to lighting conditions, makes it easier to see stats, notifications in sunlight or at night.  It is made with high-grade TPU, Silicone, ABS and Zinc Alloy, making it scratch-proof, and water-proof. The screen is also protected with a curved glass which makes it shock-proof as well.charging area is on the opposite side of the display and the connector clamps on easily using magnets on both ends.
.

Trackbuds™ features a customized driver made with graphene - a highly conductive, flexible, and strong material consisting of latticed carbon atoms bonded in a hexagonal pattern. This advanced material allows UNI to produce mids and highs that are rich in details and perfectly balanced with the bass tones. It is considered to be the most thinnest conductive material that produces wider range of sound experience and also it prevents from undesirable frequency response without dampening the material.


Trackbuds™ earbuds are 100% IPX7 rated waterproof inside and out for sports and protection from harsh environments. This means it can be immersed into one-meter deep water for half an hour without any leakage, mechanical or functional damage. It is the highest rating in all earphone crowdfunding campaigns. So now you don't have to worry when you're swimming, surfing, or hiking in the rain.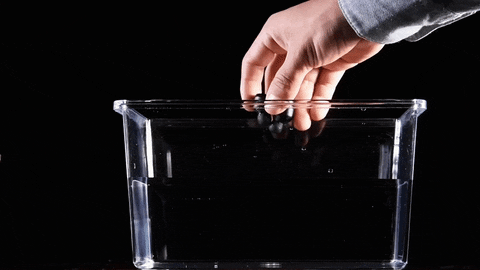 Base achieves CD quality high fidelity sound by employing aptX technology. aptX audio enables Bluetooth wireless devices to deliver High Definition (HD) audio. It works by preserving sound data during transmission by constantly sampling audio between one moment in time and the next to accurately reproduce the best audio even after compressing and decompressing. It is also uses low battery consumption & has low latency for the best possible wireless listening experience.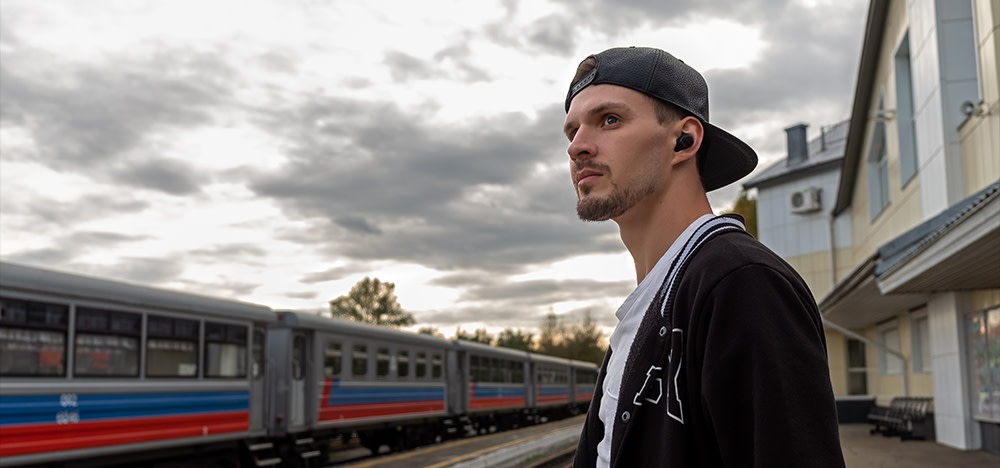 One unfortunate issue with most wireless headphones on market is latency and drop-outs. It's especially unbearable when you are watching a movie or playing games. Base features Bluetooth 5.0 connectivity to transmit sound faster in a super stable way. In addition, it can also seamlessly sync with visual media thanks to its Low Latency aptX feature. 

Keep your phone or tablet safe in your locker at the gym or in your bag at the airport while you access all your music wirelessly from your Base earbuds. You'll never need to worry about dropped connections or lapses in sound quality thanks to leading Bluetooth 5.0 technology.


Base sets you free - roam around the house, play your hardest on the field, even take a dip - Base never stops you from doing your thing.
We've tested our custom LDS antenna thousands of hours in hundreds of different scenarios to increase bandwidth and signal reception while reducing interference and noise. Experience a TRUE wireless experience with Base.


After thousands of hours of research and testing, we utilize the power of Bluetooth 5.0 to remove virtually all sound lag between your device and our buds – something that all the big guys - Bose, Bang and Olufsen, Beats, and many others – were unable to achieve. Ditch those wires and never miss a beat and experience videos exactly the way they were meant to be. 



With Base's voice command system, you can control your music, surf the web, access your messages and much more using just your voice. Base is equipped with an ultra-sensitive microphone that picks up your voice and your voice only. Access Siri or Google Assistant with a subtle command and turn your headphones into your virtual command center.


Intuitive touch sensor, just tap to activate.
Base's intuitive touch-control system is an industry first. Forget buttons. These controls are based on your movements. Single and double taps on the left and right earbuds allow you to control your music, answer calls, access your virtual assistant and more.